CONVERSATIONS WITH FRIENDS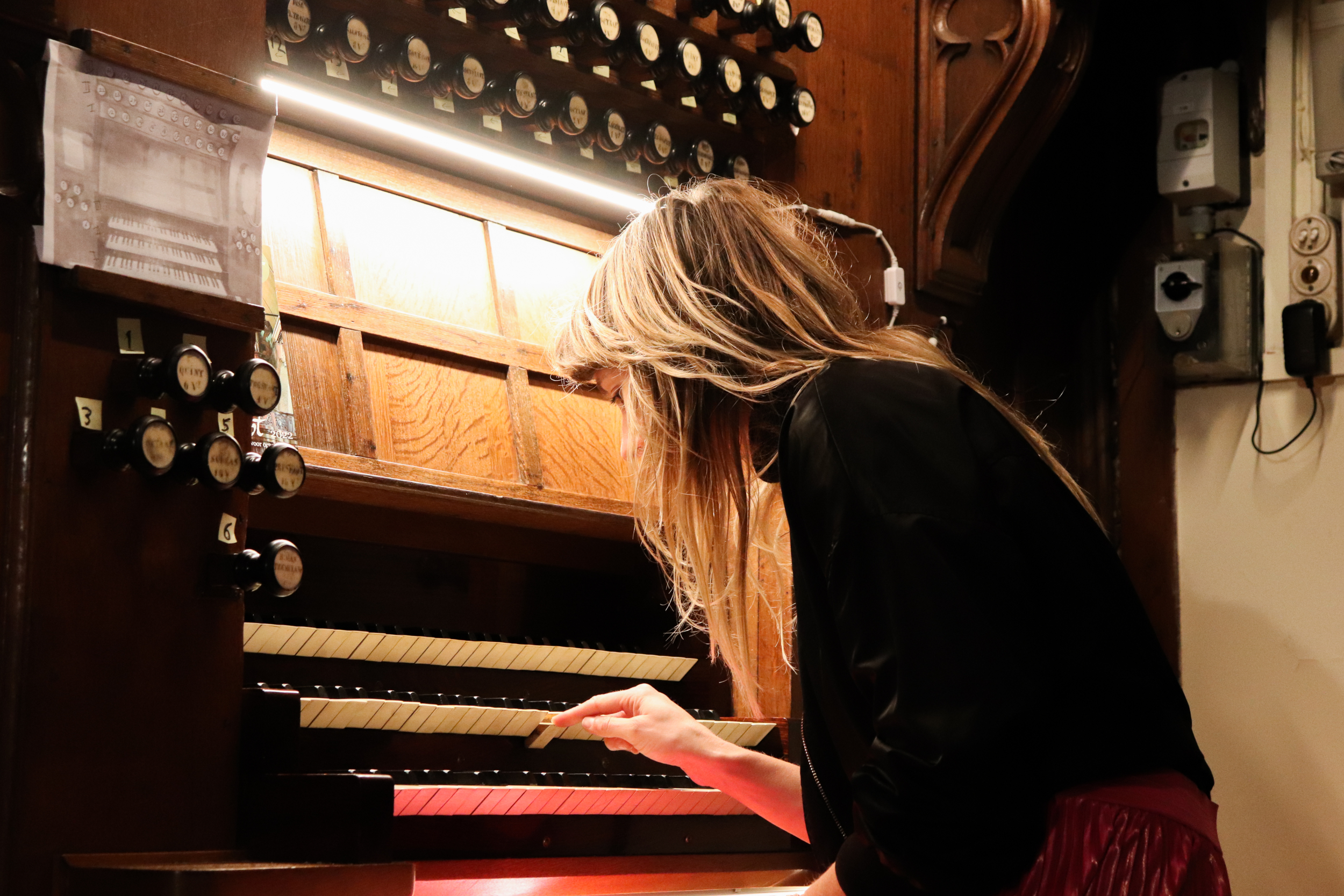 YEAR: 2022
MEDIA: Original composition, 4x church organ, 4x organists
PARTNERS: Provincie Noord-Brabant, Phoenix Cultuur, Gemeente Meierijstad, local parishes & churches
Conversations with Friends is the main output from my working period as the city composer of Meierijstad (2020 - 2022).

The music itself explores the lives and superpowers of four female saints from this region; Cecilia, Barbara, Rita and Oda. Their stories inspired me while getting acquainted with Meierijstad in the lockdown period.

While walking around I started noticing the familiar presences of these saints in the former villages: in architecture, the names of marching bands, guilds, street names… in tandem I became fascinated with the locked church doors and thus inaccessible organs - tucked away like sleeping primal synthesizers. Meierijstad has a rich landscape of beautiful church organs from renowned builders. In working with the organs I had the pleasure of meeting awesome organ players to collaborate with:
Bert Augustus, Anna Bujanovaite, Rob Cornelissen, Marc Schippers & Henrike van Tuijl.


Conversations with Friends premiered as a special parallel concert on May 7, 2022.
The music was simultaneously played in Sint-Martinuskerk (St. Oedenrode), Servatiuskerk (Schijndel), Lambertuskerk (Veghel) and Servatiuskerk in Erp.


#organ #minimalmusic #contemporarymusic #stadscomponist #meierijstad #churchorgan #drone #dronemusic

photography: Jeffrey Maulany
video support: Timo de Kruijf